Steady.
Blog and website content writing services that scale with your brand
BLOG!
We are ready to start a project of any complexity.

Get started now!
Get Started
Ready.
Trust Your Content
To
The World's #1


Content Writing Service
World-class support from a dedicated campaign manager
Professional content writing services starting from $3.20 per 100 words
Get A.I matched with content writers who have experience in your industry
All of our content writing services include...
Dedicated Campaign Managers
As a fully managed content writing service we're much more than just a matchmaker. Simply tell us what you want & how you want it – your campaign manager will handle the rest.
A.I Writer Matching
Meet "Panel Brain" our revolutionary A.I who loves to learn what you love. He'll match you with writers that have the industry experience, writing style, and quality you're looking for. 
Tested Vetted Writers
We test and interview all of our writers to ensure they meet our high standards. We're tough on fluff, great with grammar, and expect all of our writers to have a way with words.
Rewrite Or Reject
This rarely happens, but if it's not love at first sight when you read your writer's content, just let us know. We'll assign another writer to create a new version of it for you, free of charge.
100% Original Content
Our great relationship with our content writers combined with our robust anti-plagiarism detection systems ensures that every single word you receive has been written just for you.
Scalable Content Teams
With over 3,000+ writers in our talent pool who come from a wide range of professional backgrounds, we're able to scale our content writing services on-demand as your needs grow.
Buying content from us is as easy as 1,2,3
Meet Panel Brain
Meet our A.I, "Panel Brain". He's the cornerstone of our content writing services. His sole purpose in life is to play matchmaker between your brand and our writers. 
Panel Brain has over 3,000 copywriters to choose from. They come from a diverse range of professional backgrounds, from plumbers to programmers (and everything in-between). This means we've got someone who can write engagingly and authoritatively about almost any industry – including yours.
For your first order, Panel Brain will use the information you entered in the order form to match you with a writer – which is usually very successful. However over time, the A.I will learn about what style of writing (and writers) you like based on your feedback.
With this data, behind the scenes, our A.I creates you an invisible, scalable, on-demand content writing dream team that has experience in your industry.
To quote the late Steve Jobs "It works like magic".
Content writing services with a smile
We're much more than just a matchmaker, we're a managed content writing service. Here's what that means (and why it matters).
We'll make sure your writers meet their deadlines. When they submit their work, we'll check it for plagiarism to ensure every single word has been written exclusively for you. We'll verify it meets the specifications you outlined in the brief and that it has been proofread properly (and we'll make sure it has great grammar too).
If your campaign manager finds anything that could be improved, sounds like fluff, or is otherwise lacking, they'll request amendments to the content to ensure it's up to our very high standards.
All of this happens on your behalf behind the scenes without you needing to lift a finger.
Meet your captivating content
When we've completed all of our quality control checks and we're happy with the content your writer has written, the fun part begins.
You'll be notified by email and can review the first draft of your content in your dashboard.
We embrace the reality of revisions. So if you have comments or changes you'd like the writer to make to their work, you can let them know using our intuitive commenting system. 
If your writer completely missed the mark and the entire piece needs to be rewritten, then you can request another writer to create a completely new version of the content for you free of charge.
That being said, both of these situations rarely happen, in the vast majority of cases, our writers hit the nail on the head the first time around. 
When you're happy with your writer's work you can accept it with a single click and your content will be delivered to you instantly. Panel Brain learns from your ratings and feedback and is ready to start the process all over again for your next order.
We only work with the very best writers
With our managed content writing services you'll be able to work with writers who have been published in the following world-class publications (and many more).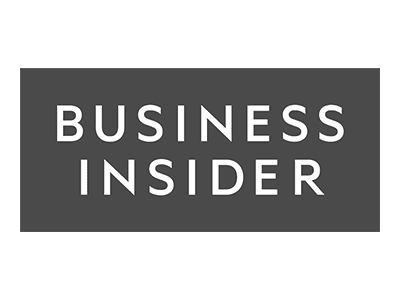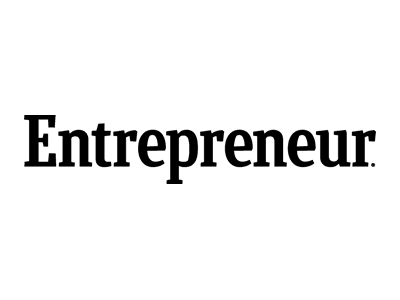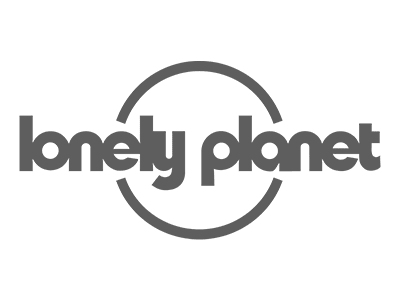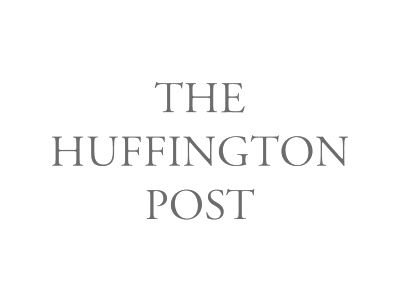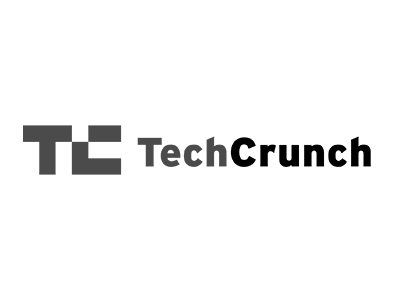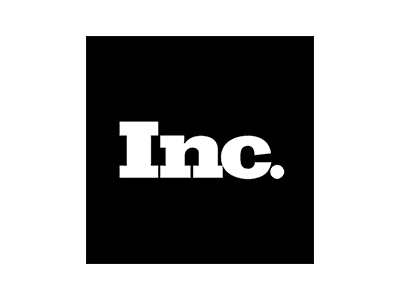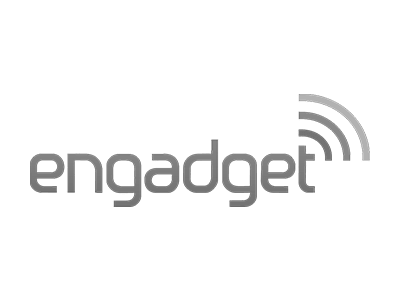 Our services go far
beyond blogging
See for yourself…
We can talk the talk, but can we walk the walk?
Tell us about your business and one of our team will provide you with an industry-relevant sample delivered directly to your inbox.
If you can't wait that long, then why not take a look at our blog? Most of our blog's posts have been written by the same copywriters that write for our clients on daily basis.
Hire freelance writers
without the hassle
Here's what makes our content writing services different
We test, train, and hire content writers (so you don't have to).
Meet the gang…
We'd be nothing without our strong team of professional writers behind us. They're the cornerstone of The Content Panel, and they're very, very, good at what they do. 
We've put a huge amount of effort into recruiting the best and brightest writers from a diverse range of professional backgrounds. From bricklayers to bankers, programmers to pediatricians, and everything in between.
We're able to write authoritatively about almost anything. We'd put money on it.
All of our content writers have passed our stringent and strict testing and vetting process where less than 10% of people who apply get accepted. Our writers then get placed on a trial period where we manually inspect all of their work, ensuring they've got what it takes to be part of the family.
When their trial period is over, we still check in with them from time to time to make sure their writing is as good as (or better than) it was when they joined us. Over time, when we think they deserve the opportunity to be assessed they can potentially graduate to a higher-quality rating in our system.
All of our writers are rock stars, they wouldn't be writing for us if they weren't.
From colossal corporations to mom & pop shops
we do it all
Content of all shapes and sizes.
Businesses
Professional writers with experience in your industry.
We understand that for most businesses keeping up with seemingly ever-growing content demands is often an uphill struggle. 
Hiring a dedicated writer in house can be too large of a commitment, and your other team members are too busy with their main priorities to devote large chunks of their workday to hammering away on a keyboard. On the other hand, working directly with freelance writers requires constant management which can end up taking almost as much time as writing the content yourself.
That's where we come in.
With a few clicks, we'll deliver you a stream of consistently high-quality content, (at an affordable price) that matches the tone and style of your existing messaging.
Your content needs to be authoritative, accurate, and a pleasure to read. With our talent pool of 3,000+ professional writers, we have someone with experience in almost every industry…
Including yours.
Agencies
Outsourced content writing services for you, and your clients.
We're a team that has deep roots in the agency world, The Content Panel was initially created as an internal tool to handle the content needs of our sister company, a digital marketing agency (before we pivoted to focusing on this and releasing it as a product).
By leveraging the scalable power of our talent pool with its 3,000+ writers you can give your clients content that has been written by experts in their field (without having to find, test, trial, and manage them individually). 
We know from first-hand experience that your agency has no shortage of things that demand your attention. It's time for you to finally make money on the content you provide your clients, instead of it being an endless cash dump.
Trust us to handle your content, and you can focus on the rest. 
Enterprise
Scalable, effective, and reliable enterprise content solutions
When you're working with content at scale, the challenges that come from managing individual writers turn into a full-time job. Deadlines need to be met, quality needs to be consistent, and someone needs to keep an eye on how each piece of content is progressing. 
It's a lot of work, so let us do it instead.
We'll work with you step by step onboarding you seamlessly, and efficiently into The Content Panel's ecosystem. We'll work out a customized workflow for you, and we will handpick writers to build you a curated custom writing team of any size.
We'll be in regular contact at first, and Panel Brain will provide us detailed reports on your feedback. We'll use this data to manually calibrate your content writing dream team behind the scenes, ensuring you're getting what you want, exactly the way you want it.
Then we simply turn it up to 11, scaling instantly to meet your content needs.
You've got questions.
We've got answers.
Frequently Asked Questions.
How long does it take to receive my content?
We're admittedly pretty tough with our writers when it comes to deadlines. You can expect most jobs to be completed and ready for your approval within 24 to 72 hours of placing your order, longer pieces will take 5 or 6 days at the most (but they're often much quicker than this).
How do I tell your writers about the kind of content I want?
Specific kinds of content have specific briefing requirements. For example, we'd need different information from you for a blog post compared to what we'd need if we were writing a product description or a press release. We've created an intuitive brief creation system that'll make sure you include all the information your writer will need to know depending on the kind of content you're ordering. It's not rocket science, but it works.
What about if I'm not happy with the content that's written for me?
Don't accept it. It's that simple.
Every order has a big red "Request a new writer" button you can press whenever you're unhappy with what has been written for you. This will send your job out to other writers that our A.I thinks are a good fit and you'll get a completely new version of it written for you free of charge as a priority.
Do you have any samples?
Over the years we've accumulated samples in a wide range of content types and industries. So, we always recommend getting in touch and requesting a sample directly as we've probably got something that'll be relevant to your project. 
However, if you're in a rush, you can check out some of our publicly accessible samples here, and some others on our blog here.
How long do I have to review content that's been written for me?
When a writer has submitted work you have 14 days to accept it, request changes, or ask us to find you a new writer. If we don't hear from you within 14 days, we'll automatically accept the content on your behalf to protect our writers (you'll get notified before we do this).
What if I want changes to the content the writer has written?
Tell us about it, and we'll get the writer to change their content for you.
We've developed a commenting system that allows you to highlight and leave feedback about sections of your writer's work. This enables you to be precise with your feedback ensuring your writer knows what you want them to do. You can also give overall feedback about the general tone, flow, and subject matter of the writing on a more macro scale. 
You can request as many amendments as you like (as many times as you need to) and they're all free of charge.
How do you protect against plagiarism?
We have a 0 tolerance approach to plagiarism. If we ever catch a writer submitting copied content, we immediately, and irrevocably remove them from our system.
We have several robust safeguards in place to protect against copied content and writers very rarely try and get past them. We make writers pass a plagiarism test as part of their application, and make it very clear to them that we're watching. We use several world-class third-party plagiarism detection tools and we have our own internal checks too.
Simply put, if even a single sentence of content is copied, we will know about it (and deal with it) before it ever reaches you.
"We're all amazed at how well your writer judged the tone of our brand. We were honestly a little doubtful, but you've done an excellent job. It's perfect!"
The Content Panel Client, Vertical: Legal
"We are very impressed with how the writer managed to take our reasonably mundane topic request and create an engaging and accessible post out of it. Keep up the good work."
The Content Panel Client, Vertical: Accounting
"Could you please pass on my thanks to the writer who wrote the post on [Title Redacted]. Our guests are regularly commenting on how useful the local recommendations they made in the post are."
The Content Panel Client, Vertical: Hospitality
"I'd like to submit feedback about our campaign manager John. He has gone above and beyond the call of duty for us on multiple occasions now. Working with him is an absolute pleasure, it feels like he is part of our in-house team."
The Content Panel Client, Vertical: Technology
"One of our posts (or should I say your posts) was shared the other day by [Name Redacted], she's a huge influencer in our niche and our inbox has been exploding with inquiries. Thank you!"
The Content Panel Client, Vertical: Education
We'd love to hear from you.
For general inquiries, lottery number predictions, baby naming advice, or just a general chit-chat…
This is how you can reach us.